!script type="text/javascript" async defer data-pin-color="red" data-pin-hover="true" src="//assets.pinterest.com/js/pinit.js"><!/script>

<! modal stuff> <!link rel="stylesheet" href="https://maxcdn.bootstrapcdn.com/bootstrap/3.2.0/css/bootstrap.css"> <!script src="https://www.elizabethsims.com/scripts/bootstrap.min.js"><!/script> <! end of modal stuff>

<! close headerentire>

<! close topcontainer> <! close navholder>

<! bioep modal div>

<! end modal div>
Strengths and Troubles
TM
The Wellness Board Game
What's included?
High-quality 18" folding game board.
Two decks of custom cards (52 unique strengths cards and 52 unique troubles cards).
Rules booklet, spinner and 5 tokens.

Walk the path of strength by showing your strengths and overcoming troubles with wellness tools.
You'll win by making your way from strength 1 to strength 100!

This game of self-discovery and social interaction,

Strengths and Troubles

TM is for 2 to 5 players, ages 13 and up.

Recognizing strengths and skills is a first step toward goal setting, so the initial game in the

<!B>Goal Quest Games<!/B>

TM series is

<!B>Strengths and Troubles<!/B>

TM. Used in a playful and flexible way, this lively, upbeat game will help focus thinking and discussion about strengths, wellness tools, and the Wellness Dimensions.

The

<!B>Strengths and Troubles<!/B>

TM game board was inspired by the ancient game Snakes and Ladders. The

<!B>Strengths and Troubles<!/B>

TM version adds two decks of cards to the board game.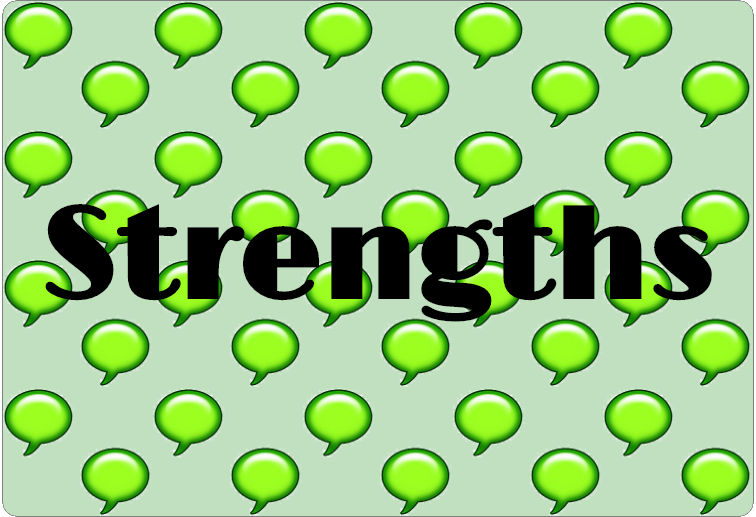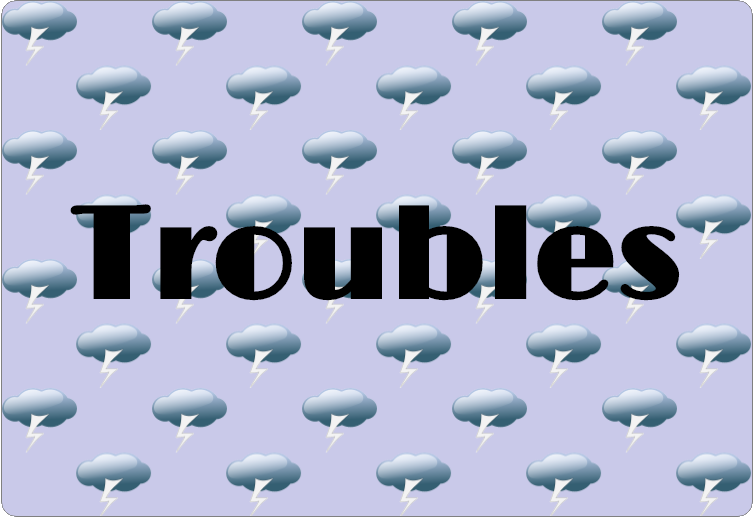 The actions on the Strengths cards lift you up a green arrow. The tools suggested on the Troubles cards cushion you at the bottom of a blue arrow so you can move along when touble strikes.

You'll realize your strengths and learn wellness tools to overcome troubles as you move your token from space 1 to space 100 by spinning, drawing cards, sliding down, sliding up and jumping ahead. It's easy to learn how to play. Read the complete Rules.

A note to families:

Need to get your teens talking?
Help your family members realize their strengths and develop empathy.
Play Strengths and Troubles and you can each discover some wellness tools.
Family game night will be uplifting as well as fun!

A note to middle and high school teachers:

Are you building a SEL (Social-Emotional Learning) curriculum?
Would you like a quick way to include SEL in your classroom?
A circle of students playing Strengths and Troubles will listen, share and gain confidence.
You'll want to try our new cooperative rules with your students.



<!B>Strengths and Troubles<!/B>

TM is being played in drop-in centers, clubhouses, community mental health organizations, hospitals, and private therapists' offices as well as homes.

A note to recovery group leaders:
Could your long-running group use some lively fun?
Does your new group need to develop empathy and cohere?
Get your group members engaged with Strengths and Troubles.
No advance preparation needed. Just open the box, read the simple rules and start playing.
Here's your answer to "What do we do next week?"
Group members will request to play again and again.

For information about our second game,

Goal Hero

TM: Turn a Wish into a Goal. Click here.