×
Goal Quest Games TM
is happy to presents two Advent Calendars this year. Here's:
Green's Christmas Wishes!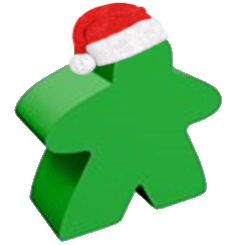 Beginning December 1 you can open the gift for that date; click the bow and read Green's hidden wish. Tell your idea for how Green can make that wish come true. That's your gift for Green.
Bookmark this page and open another gift each day. Missed a day? You can always catch up and open any gifts you missed.
On Christmas Eve gather your whole family to play. Go through all 24 gifts and everyone share their ideas. Remember, there are no wrong answers.
Note: If you have cookies enabled, the calendar will keep track of Green's opened gifts. But, don't worry, it doesn't track any other information.
Want to close all the gifts and start over? Click here:
This advent calendar is inspired by our goal setting RPG game


Goal

H

ero is a wonderful gift idea for your family and for school counselors.
And, we offer USPS Priority shipping.
Want FREE SHIPPING!? Order by December 17, use coupon code "ADVENT" and if the USPS cooperates, you'll receive your game by Christmas.
Click to open the in another window.